---
Making purchases at Yanyare is fast and secure with the secure payment system redsys with 3D Secure authentication.
You can make your payments with credit and debit card.
Our payment gateway is developed under international brand standards and specifications (Verified by Visa, MasterCard SecureCode, J-Secure ...) which ensures its reliability.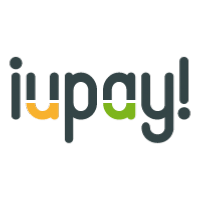 The accepted cards are the following: Visa, Visa Electron, MasterCard and Maestro.
If you want to make the payment through iupay! select the payment method credit card.

This payment method is only available to registered users as Yanyare collaborators.
You will receive our account number by e-mail once you have chosen the wire transfer payment during the purchase process.
Products purchased through this payment method will not be shipped until payment is made to Yanyare Design's bank account.
When making the wire transfer, you must indicate as "Concept" your order number.
The indicated delivery time for each zone will count from the date of reception of the payment.
If the wire transfer of your order is not received within 3 business days, it will be canceled automatically.